Hello everyone, and welcome to the fourth issue of the newsletter.
Another week, another issue. On this issue, we go from icon management to achieve a better composition on your illustrations.
But Before, Three Things…
…and this is one…
I have been looking at the possibility to send the newsletter twice a week, as we do it now ( Tuesdays early in the morning) and then choose other day, because there are so many resources that I want to share...I just can't bloat the newsletter with too many of them, It would not be the same…
..the second one…
I am going to name the newsletter, mostly because Colors & Fonts name does not really suit in here… I have some names rolling.
…and finally the third one.
I am going to include a quality shot from Dribbble, Behance or Codepen of the week. If you want to be featured let me know.
Your turn.
I would love to know what you think about making the newsletter twice a week, a name suggestion, so do not hesitate to let me know.
Without further ado.. here is Issue N4. Enjoy it. — Michael.
Norde Source makes it easy to customize entire icon sets to fit your brand…
---
Timber is a utility-first, desktop-first CSS framework built for fast prototyping. It also offers a range of components for those who need them…
---
Tasquet is a "connected" Markdown editor that helps you write memos, break down tasks, and organize ideas….
---
7 tips for achieving better composition in your illustrations...
---
5 principles for better designer-developer collaboration…
---
Work of the week.
Illustration by Burnt Toast® On Dribble - Illustration, animation & the odd tutorial.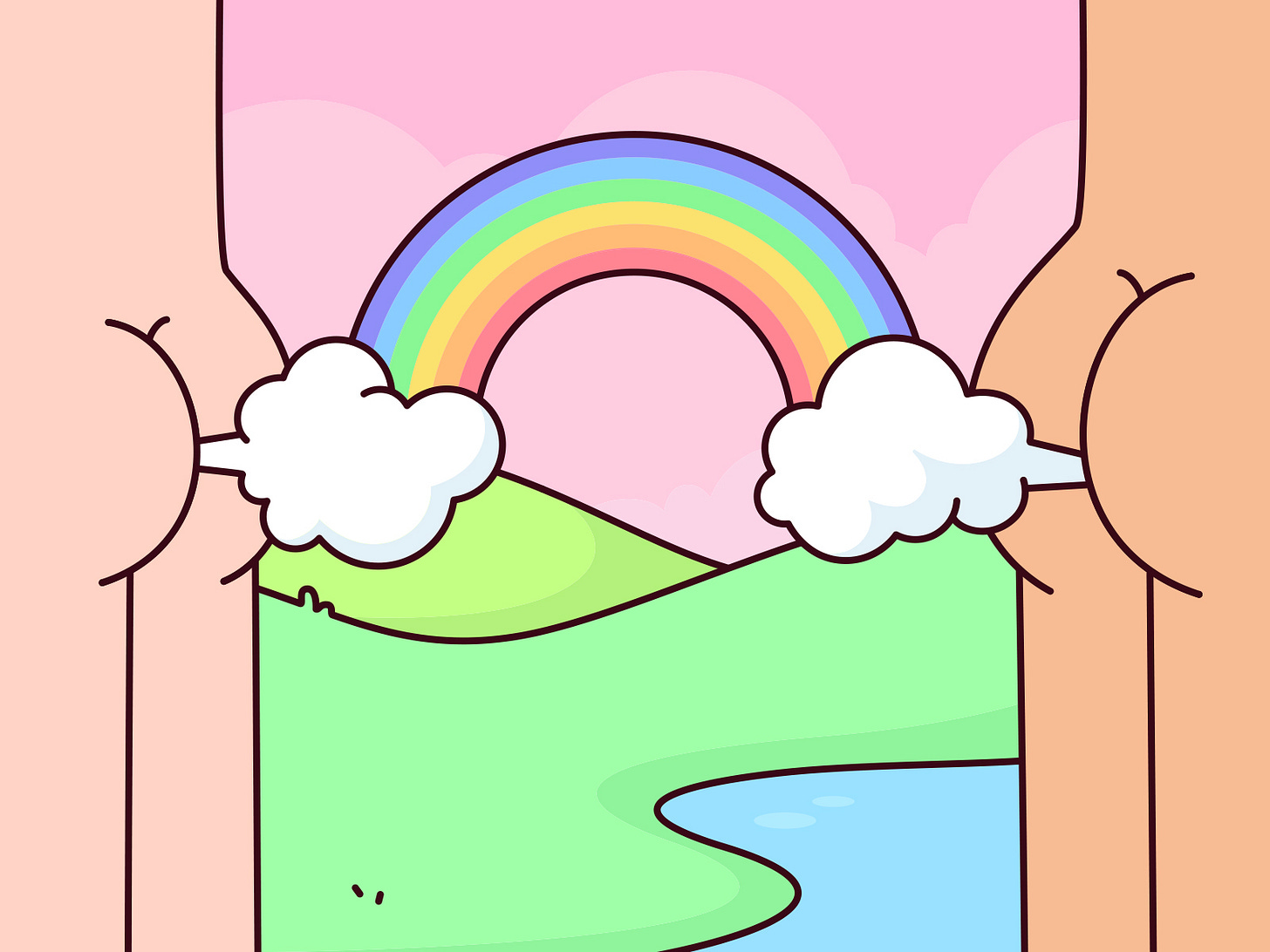 ---
If you just found about the newsletter you can subscribe here, on Substack, or on the site. Or if you do not want to be subscribed anymore do it here.
If you want to sponsor this newsletter, you can let me know by replying this email, you can also have a look at the sponsor's page.
---
You can also follow me and Colors & Fonts on: